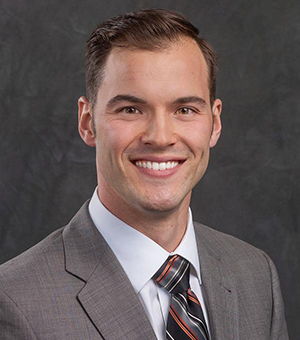 CARMEL, IN – Fortitude Private Wealth, Inc., an independent, fee-only registered investment advisory firm, today announced that Ryan Ledbetter has joined the firm as a Wealth Advisor. Ryan joins the firm after working previously as a Financial Advisor with Edward Jones.
Based in Carmel, IN, Fortitude Private Wealth (FPW) specializes in comprehensive, personalized wealth management and discretionary investment management driven by quantitative research. The firm serves small business owners, working professionals preparing for retirement, retirees, and high net worth families. FPW practices under a fiduciary standard of care and does not sell any products or receive any commissions. As of today, the firm manages $58,000,000 for 53 clients across 10 states.
"Having the ability to serve my clients under a fiduciary standard of care is something that is extremely important to me. As I learned more about the different business models within financial services, I became convinced that the fee-only business model is the best option for delivering advice to my clients. I can focus 100 percent on serving my clients in a fully transparent environment that has no conflicts of interest or product sales", said Ledbetter.
Ledbetter attended Heritage Christian High School in Indiana and was a member of two-time IHSAA Class AA state championship baseball teams. He went on to attend Cedarville University and was drafted by the Texas Rangers in 2013. He played professional baseball for five years before retiring in 2017.
Ryan and his wife live in Noblesville where they raise two children and are very active with their church.
"I am extremely excited to welcome Ryan to FPW", said Josh Zorger, CFP®, who founded FPW in 2017. "When you meet Ryan, you realize very quickly how passionate he is about serving his clients. His desire for delivering advice that is in the best interest of his clients is very natural for him. Successful individuals are seeking financial and investment guidance today from advisors who are adhering to a fiduciary standard of care. As a Wealth Advisor at FPW, Ryan will be able to focus on providing comprehensive wealth management and investment advisory services that put his clients first and allow him to develop meaningful, long-term relationships with them."
For more information about Fortitude Private Wealth, contact Ryan Ledbetter at 317.343.2950.